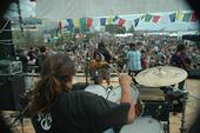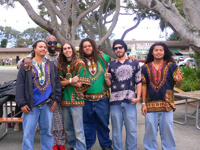 Click below for press kit and links to press photos and music demo tracks.

Also click here for press photos and Music demo

Music demo

To download PDF format,PC users right-click and choose "save target as", Mac users hold the mouse on the link above and choose "Download Link To Disk".
Upcoming shows
See "Upcoming shows" at the Tours Page
Ordering albums:
FreeSound's albums, "Roots Is" and new rock album "Freesound" are available from Adam's albums "Roots Is"...and "Freesound Rock The cover art for the "Freesound" album by Dan Katra, whose mentor is the renown Stanley Mouse of the psychedelic 60's poster art fame.
The band's rock album "Freesound" is a blend of rock, funk, psychedelic rock, folk, blues, and soul and was mixed and mastered at Prairie Sun Studios, Cotati,North Bay San Francisco, the mix by the renown Oz Fritz. Oz's most recent studio projects include the Grammy Award winning Mule Variations by Tom Waits, Anti-Pop by Primus and Wicked Grin by John Hammond Jr. (produced by Tom Waits).
TO ORDER ALL THESE ALBUMS
AND the additional albums "COSMIC SAILORS" and "MANGO MAN"(reggae) CD @ $9.99 plus shipping and handling of $2.25 total $ 12.24 by sending check or money order to the address below or call order to:

Earth Unity Music
c/o 115 D Maunalua Ave.
Honolulu HI 96821 USA
email: williamcrowe1@gmail.com
Ph 808 396-8410 for credit card orders